PARKING & SANTA YNEZ VALLEY TRANSIT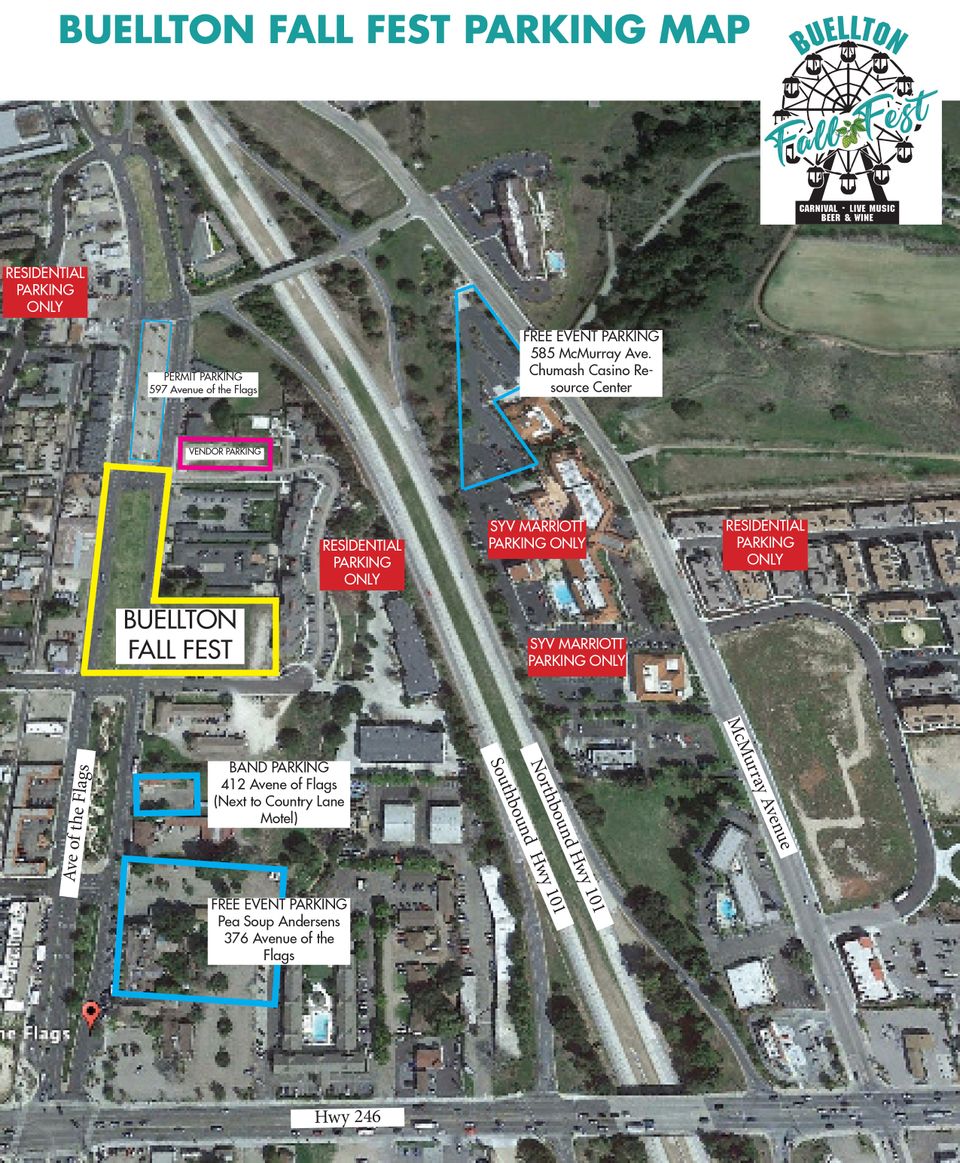 We have 2 dedicated free parking lots.

• Chumash Casino Resource Center
585 McMurray Road, Buellton

Open Friday at 6 p.m.
Open Saturday and Sunday all day

NO OVERNIGHT PARKING ALLOWED

• Pea Soup Andersens
376 Avenue of the Flags

Open all day Friday - Sunday

NO OVERNIGHT PARKING ALLOWED

You may also park in the surrounding area of the festival in designated parking spots.

Please be courteous of our neighbors and do NOT block any driveways.

Keep clear of Residential Only and Permit Parking lots.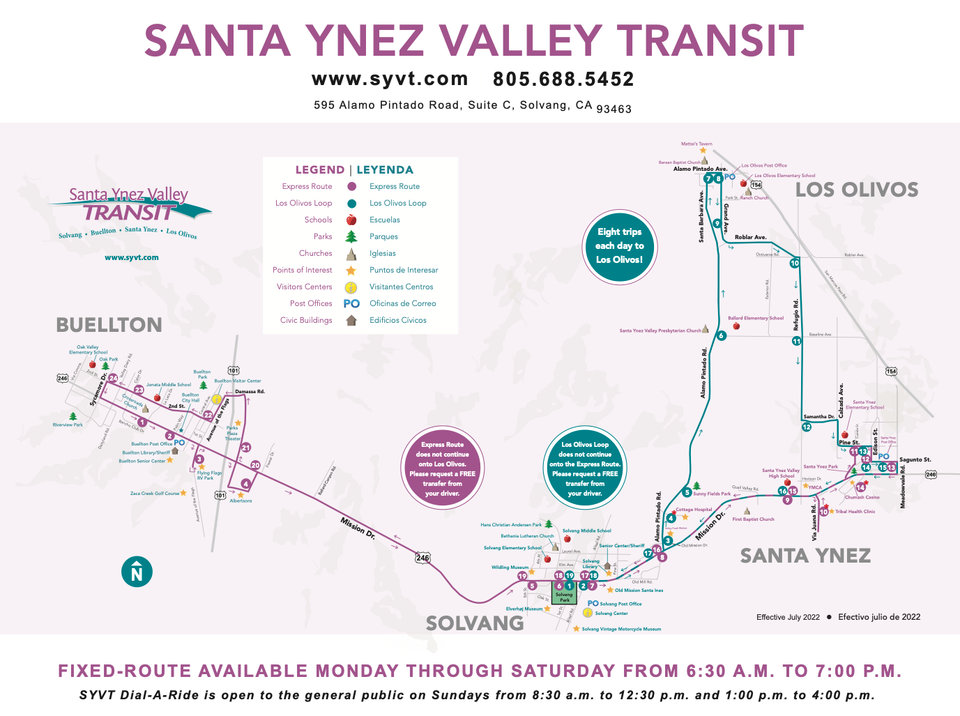 The Santa Ynez Valley Transit is a great option to get to the Buellton Fall Fest!
Several pickup locations throughout the Santa Ynez Valley and it will drop off just a few steps from our entrance!
From November 10-12, 2023, SYVT Express Route service in Buellton along Avenue of the Flags will be impacted by the Buellton Fall Festival. As a result, the bus stop at Avenue of the Flags and 2nd Street will be temporarily closed through the duration of the festival.  Riders may access the Express Route at the northwest corner of Central Avenue and 2nd Street, approximately one block to the west of Avenue of the Flags.
Fixed-route service is available Monday through Saturday from 6:30 a.m. to 7:00 p.m.
For more information and pickup / drop off locations:
https://www.syvt.com/DocumentCenter/View/4377/SYVT_Fixed-Route-Brochure_July-2022_Web-Version